It's finally time to hit the beach! This means that we need a wardrobe change, taking the summer clothes out of storage in order to make sure of which of those still have a lot to do and which must go to a better place.
The ideal solution is always to prevent, getting the work done now so that the holidays could be only for relaxing in the sand and listening to the sound of the sea…
That is why today, at ALAWA, we want to help you find the best outfits for this summer 2019. Get inspired, pick the one that best suits you and voilà! Ready for the funniest time of the year?
Don't despair and check out the following tips! Finding an ideal and comfortable look for this vacation is easier than you think! We suggest you wear a stylish garment on top of the bikini and combine it with several accessories as a simple, foolproof method.
Let's start with prints!
It's a timeless, helpful, and very becoming option. Prints have been the summer stars for decades and are one of the best possible options. A chic and informal look, all in one. Try a short dress with tropical prints, polka dots, flowers, or stripes – take advantage of the natural hang of rather summery models in order to give a casual and elegant touch.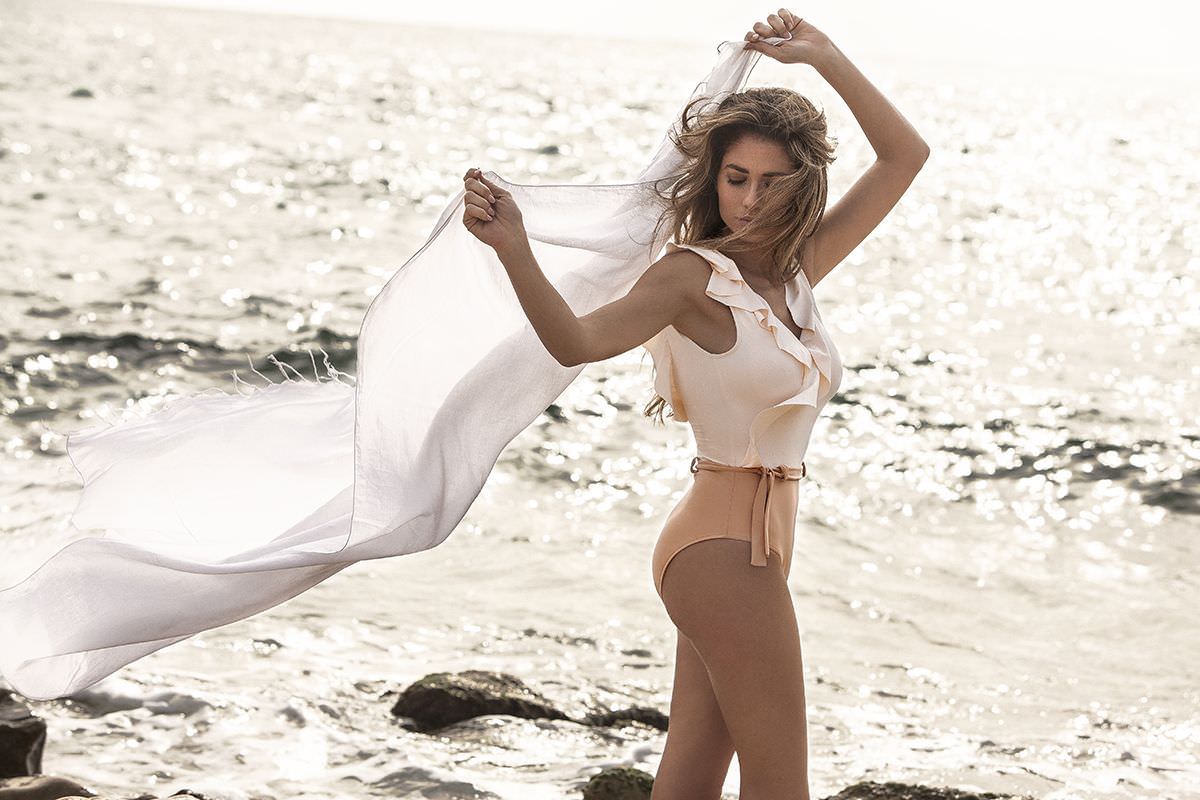 Dresses to walk along the seashore…
Long, fresh, and little sheer dresses. The top brands' designs for this year have an element of eccentricity and sweetness. Find the one that best suits you and take advantage of it as it allows you to stretch the day, being either appropriate for the beach bar or for walking down the street after sunset.
Overalls and short dresses would be a more practical alternative. They are undoubtedly more comfortable and probably fresher, but we must consider that they result in a totally different look.
T-shirts and Bermuda shorts! The most casual look!
The combination of Bermuda shorts and top with different prints is certainly a very original idea, in line with the most avant-garde trends. Besides, if your bikini top remains wet when it's time to leave the beach, the decision of putting on only the trousers is always an option. Your top can thus serve as a t-shirt, adding a fun and innovative touch to the look.
Shorts are another piece of clothing that never fails. You can combine them with a top or a t-shirt, even with a leotard-like swimsuit. It will draw everyone's attention!
Your most classic version!
Let's get back to basics: red or black dress with open shoulders and straps – a nice neckline and a comfortable fabric for daily use, you'll look great!
Tunic or caftan for the most genuine women!
It is an ideal piece to take to the beach on the swimsuit. The good thing about this piece of clothing is that it is usually made of light and very comfortable fabrics. You can wear it long or short, mid-thigh length or with shorts. Try everything!
You have thousand and one ways to wear a summer shirt!
Choose a fresh fabric and learn how to wear your shirt in every possible way: open, closed, knotted at the waist – the occasion will dictate the daily choice.
Precious accessories!
At ALAWA, we love summer accessories! No overloaded looks, full of beads though. Sometimes, plain hexagonal sunglasses can change everything…
The simple things are the most extraordinary things! High-heeled sandals, a large beach basket, or a sarong brought from distant lands are more than enough for your most important and informal events.
Don't forget to go through our online store and dive into the sea of ALAWA. The care and attention given to every detail lead us to make one-of-a-kind clothing for one-of-a-kind women. Ready? Steady? ALAWA!