The founder -and owner for 30 years- of TELVA magazine, welcomes and captivates us in the following interview for Alawa.
We went up in a mirrored and narrow elevator. When we came out, we were facing the landing of a staircase. Everything looked tediously grey. Leaning over the stairwell of the infinite spiral staircase gave you vertigo.
The door was brown, heavy, solid, cold, like angry. On the other side, voices and hasty steps that were rushing towards the door could be heard. And then, Covadonga O'Shea appeared.
A gust of colorful, bright and morning air wrapped us up like a warm breeze. The clean, deep, lively glance; the big, open, contagious smile. The overwhelming elegance.
The sweet sensation of being home invaded us, but we were actually in her office. Anyone would have thought this was a celebrity's office, for the walls were full of memories and pictures of her with people such as Giorgio Armani, Gianni Versace, Jean Galliano, Valentino, Jean-Paul Gaultier, Tom Ford, etc. However, nothing seemed distant or unreachable in this microcosm that we had just been introduced in. And I say 'introduced', because that was our experience; Covadonga shook our hands and without beating around the bush, she introduced us into her heart.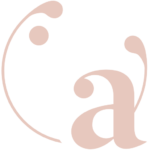 First of all, we want to thank you for having us here and honestly say that when you opened that door, it was like a gust of joy and cool spirit.
Covadonga, so as to portray you in two words, you are Basque, from Vizcaya. You have a big family, with seven siblings, which number of child are you?
I am the second. The oldest already has a great-granddaughter.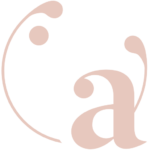 You are a journalist and studied Philosophy as well, right?
I studied Philosophy and Humanities, and journalism, yes, but I also studied Modern Humanities, which was a specific subject that was dictated for some years at the Universidad de Navarra and that was in English and French. It gave us an important cultural insight.
My mother was a very learned woman and my father an engineer, and I took a course in La Sorbona; I was always interested in learning, and at that time, it was not easy at all.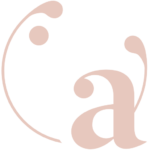 After you finished your degree, at a very young age, and together with four other people, you made a revolutionary decision at the time: founding TELVA.
Yes, by then, there was a company called "SARPE" (in Spanish: Sociedad Anónima de Revistas, Periódicos y Ediciones) which had the current Spanish news of the times. I wasn't familiar with the concept of 'company' at all; I was just finishing my degree in Pamplona. I was asked if I wanted to be a part of a team that was going to launch a women's magazine, and I said no, because I had met a lot of students that used to discourage me saying that there was no point of me writing, as I was going to end up writing only in the women's section. And I refused to do that, I wanted to be a war correspondent. This was the way I had of defending myself. It's funny because my words have come out in many sites now (laughter).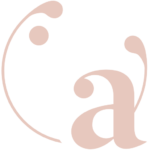 Well, it is another type of war (laughter)
Yes, exactly. As I liked writing and, well, I didn't mind spending time with the team that wanted to produce a magazine, I stepped into that "battle". There was an extraordinary woman, Pilar Salcedo, who has already passed away, that was going to be the Editor in Chief and they wanted me to be the Managing Editor. I was very young and it seemed like a dream, so I took the job. After Pilar left due to personal reasons, they asked me to be the Editor in Chief.
We didn't know exactly what we were going to do, because it wasn't like nowadays. I knew Marie Claire magazine, and Vogue, but there wasn't anything like it in Spain; it was 1970. I was Editor in Chief until 1997.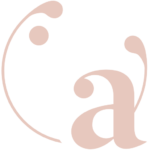 On top of that, in 1997, year that could have been the closure of a chapter, you got involved in another ground-breaking project in Spain; you started the ISEM Fashion Business School, the first business school which specializes in managing fashion companies in Spain.
Yes, because I founded TELVA in Argentina, and for me, it was quite a setback to see how something that people liked so much and that was running smoothly, had to be closed due to corporate reasons. I got tired of it all and decided to leave TELVA, thinking that if I was tired of it, maybe my readers would be tired too and I wanted to avoid that. From one day to the next I decided that I had a great Assistant Editor that was ready to run the magazine. After that, I spent two years writing and taking care of other areas of my life. However, I was invited to organize a new Master's degree in fashion in Galicia, at Universidad de La Coruña, and I gave it a shot because I had never worked in an academic environment. So every Friday I went to La Coruña to organize this and we had classes on Saturdays and Sundays. I was also encouraged to do this by my good friend Amancio Ortega.
He told me: "I do appreciate Galicia, but this is finis terrae, if you are going to organize something, do not do it here." I took his advice and so we rented a store and started dictating fashion courses, with a corporate direction. In 2000, the ISEM Fashion Business School was born.
We spent a lot of time during many years working on the Master's degree and trying to give fashion this corporate sense we wanted. We had to aim at a high academic level. We ended up turning to the Universidad de Navarra which already had the right infrastructure and we only provided them with our programs and contents.
I have quite an open mind and before starting the ISEM, I went to Paris, to the IFM (in French: "Institute Français de la Mode") and told them that I wanted to make an arrangement with them to work on this Master's. We then did the same thing with Bocconi in Milan and with Parsons in New York: we already had several foreign exchange formation programs in place, and we stayed like that for thiteen years. It changed in 2012, when we transferred everything to the Universidad de Navarra and I completely stepped out of it. And so we created O'Shea&Moro Fashion Business Consulting, a consultancy firm which seeks to find international students and companies that are willing to do internships and work in different pioneer multinationals worldwide.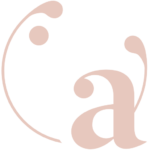 You are also the founder of Fundación Tecnomoda (in English: Tecnomoda Foundation), you worked as an adviser at the Museo del Traje and have written several bestsellers like "Amancio Ortega" in 2008. You haven't missed out on anything!
Yes, the Amancio Ortega book was striking for me. I have the Russian edition, the Polish one, etc, and next to them, the picture of me giving a copy of the book to our current King, when he was in the military, aged 17.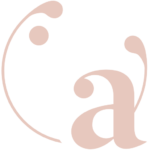 After this beautiful glimpse of your life, looking back from the mature standpoint where you now find yourself in, which are the values and basics that have brought you here?
I think it is pivotal to know that life has a purpose. I didn't plan my life to be shaped like this, life has shaped me instead. When I finished my degree, I was excited about working with my creativity and communication skills with the world, which have always drawn my attention.
I also think I am a person that makes good connections with people. I have made the most of the gifts which God has given me, apart from all the good things I have inherited from my parents. Thanks to TELVA I was able to meet incredible people, such as Margaret Thatcher, Valentino, Armani; I even interviewed Queen Sofía, I have travelled the world, and this was not so easy back then, when everything was different. I also wrote another book about Holy Land, because I care a lot about people and the world that I live in.
What is currently on my mind is to deeply understand and write about the radical changes that have occurred from the 20th to the 21st century: climate change, new technologies, women, there are so many things!
I was saying, I have followed whatever road life has presented to me, and if you believe that there is something else apart from luck or coincidence, even if you think you were a little bit manipulated somehow, you can do things you never thought possible, like starting and running a magazine, or creating a Master's degree which then was turned into something as big as the ISEM. If you are interested, you get involved and try to make it happen, always with the help of people. I would've never got so far on my own; I have always had exceptional people around me.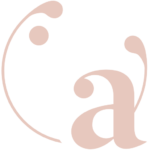 It can be said then, that you have been following callings?
Well yes, or you can call them coincidence, big opportunities. When I was studying my second year of journalism in Pamplona and everybody was discouraging me with the magazine matter, the cyclists of the Tour de France were going through the city, as it was one of the stages. As the University didn't know what to do with us, we were told to go to the finish line and ask them some questions. The cyclists had had a very tough stage in the Pyrenees due to bad weather and they were in a bad mood and didn't want to talk to anybody. They went to 'La Perla' Hotel for dinner and didn't say a word to a single journalist. I slipped in and sat with all of them without them even suspecting I was a journalist. I wrote a great article about their dinner and it was published in the Navarra newspaper, which, for me, was like winning a Pulitzer (laughter). It was an article that had interesting content: I wrote about the cyclists' motivation and feelings, about the jam they liked, about what their girlfriends said to them during dinner, and then I wanted to follow them to the next stages of the race, because I had found it so amusing.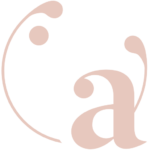 Now that you mention that young girl in Pamplona, we are nowadays dealing in Spain with concepts like "influencers", "startups", etc. that are so detached from the reality of the times you were living back then, in which a woman who wanted to start up her own business and run it was considered revolutionary, even a rebel. How did you see yourself then? As a rebel? A revolutionary? Or just as a girl true to her vocation?
No, I always thought that this entertained me, that it was a challenge and I was clueless. I only knew the international magazines that we had at home: Paris Match and Vogue, but I thought it was going to be fun. It was a team of five people and the Editor in Chief, which is now a brilliant writer, and I was actually going to be the Managing Editor.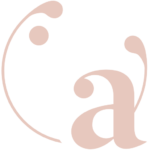 Which, in your opinion, has been TELVA's key to success?

Well, that we had a conviction: TELVA is any woman's magazine. And not just a woman that worries about clothes or dressing nicely, but a woman with cultural, social and family interests. We participated in a contest –which nowadays would be frowned upon- called "The Ideal Woman" in which the woman had to know about everything, from cultural matters and family to how to prepare a delicious paella. This was the woman I believed in, the woman of the 21st century. ¡HOLA! Magazine was very good, but I wanted a magazine with rich and strong intellectual content for women.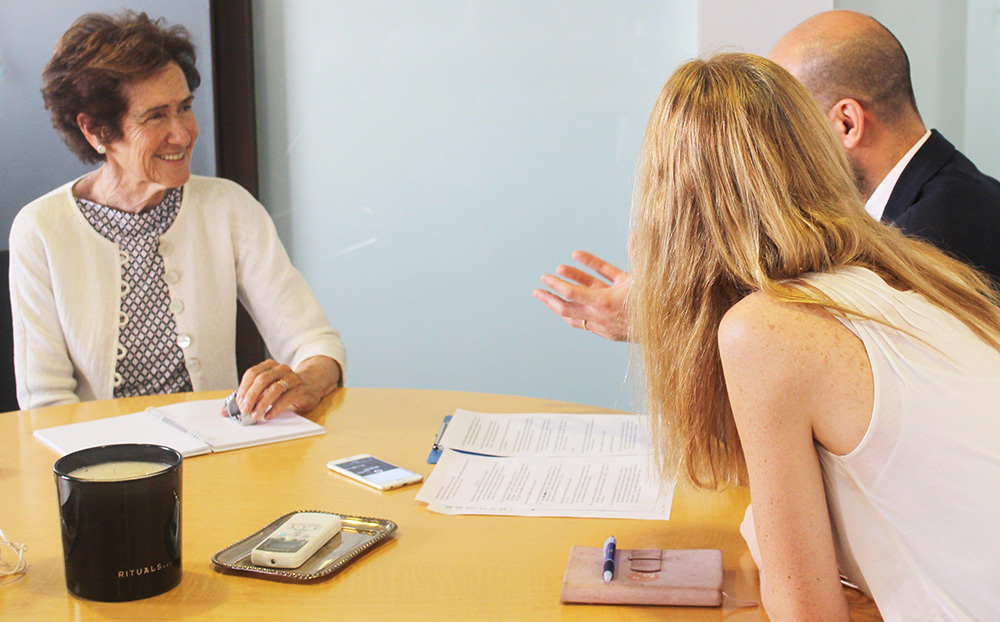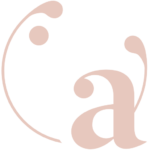 Your insight of the fashion industry is more than privileged, as you know it from its inside. What do you think about its evolution throughout these years
I have always thought that fashion is, and has always been, the reflection of society.
I've been in all the great fashion capitals, Paris, London, New York, Milan, attending all the fashion shows and meeting with the best. Here in Spain we created the TELVA Fashion Award, and every great international designer came to this dinner that was the most important fashion event in Spain, including Gianni Versace, who was the first attendee, and they continue to come. The 80s and 90s were very different times. Back then haute couture was run by a very small group of people, by the elite, and they exemplified elegancy. This is no longer valid, but all the creativity is very important. Nowadays, the low cost and fast fashion stores have items that we say they look like "Channel" or "Dior" or other emblematic fashion names. But those first years were important because haute couture was substituted with Prêt-à-Porter, and fashion became accessible for everyone, not just the exclusive and wealthy elite.
Yves Saint Laurent, who had a magnificent collection, was the first one to go for this new trend. He created Yves Saint Laurent Prêt-à-Porter and every other designer followed after. The quality of their clothes didn't decrease, but instead of going to the haute couture house seven times and try the clothes on, you just went to the store and bought it. All of this accompanied the all the changes in society, women and her world. Women have been introduced in the corporate area, and she balances it with her family, and she travels and she takes up new roles in society.
In US a new type of fashion emerges when brands like The Gap were born. They presented economical clothes that could be worn every moment of the day. Their clothes could be carried around, they were suitable for bags and did not wrinkle. It was fashion serving women, and not women chasing fashion around. It iwas fashion for everyone. And this is when we crossed the border and entered the 21st century, with low cost clothes, fast fashion, and influencers. The change of century is also a change of millennium, of civilization. In the end, however, the elegant woman dresses in the elegant clothes that she has always chosen and is always wearing what suits her best.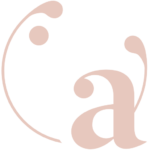 We mentioned earlier that you are a journalist but also studied philosophy. Given this wonderful combination, has the fashion industry got anything to say to mankind, facing his/her ultimate and existential questions?
As Calderón de la Barca used to say: "In this treacherous world nothing is the truth nor a lie; everything depends on the color of the crystal through which one sees it". In fashion, there are some that only see the frivolous side but the greatest transcendental values of the being are beauty, kindness, truth and unity. You can make more or less affordable clothes, or more or less creative clothes, but none of it is worth it if real beauty is maintained, beauty in its deepest sense, which represents the purest essence of men and women and what they really are. Because if this is forgotten, clothes end up being a mere costume and people end up living in a continuous Carnival. Fashion has changed in a positive way, to serve women who work, travel and move around, it has become simpler. When fashion deviates from this path, it stops producing good things.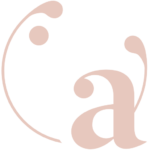 Are you saying that fashion can destroy us if it is not rightly channeled?
I believe that some people carry destruction inside. When people attack fashion I get mad, because it shouldn't be attacked. If you see some ugly clothes in a store, you are the one who decides whether to buy it or not, and to spend the money. I stand up for fashion.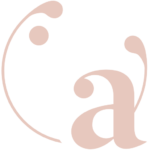 If you had to mention the most laudable aspects of fashion, which would you choose?
You are teaching me through your designs that what you are clearly looking to transmit is beauty and harmony. And the opposite of this, is horrible. Take a look at the magnificent classic nudes at the museums; that beauty comes from God. When you go against the essence of beauty, all the truth that lies in the beauty of the human being is destroyed. The important thing is people's attitude towards fashion, thus I think a good education is needed as well as learning how to say things clearly.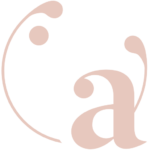 Let's change subject. You have written several books, about different topics and personalities, from Amancio Ortega to John Paul II.
John Paul II was a big person. When I wrote the book, I prepared two hundred questions, I took them over to him and he looked at me and said "and this?" (laughter) He was a great person!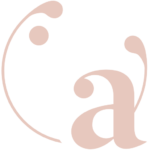 From the books you have written, which makes you feel more satisfied? Or do they feel like a different child?
Each one of them is different, but I did enjoy the one about Israel a lot. I went three times to Israel and on my last trip I studied the culture, history and religions and began thinking what I wanted to write about. I spent time with some tourist guides -she was born in Bethlehem and he was from Germany- that had a house in Jerusalem and the wall was already built and they had to live in Palestine. And I asked why and they told me that John Paul II had asked Catholics not to leave that land. I stayed with them for a week, it was Holy Week and I had a lovely time.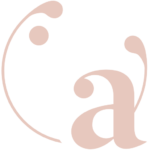 So you have put your heart in that book.

Yes, I have, in many aspects, cultural, religious and personal. It is very intense and interesting. I was at the Golan Heights, in a kibutz, and interviewed Golda Meir.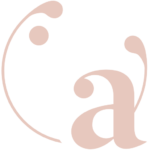 You have had the privilege of meeting with some of the personalities that have marked the course of history. Who has impacted you the most?
Golda Meir was very impressive. She was a very strong woman, willing to stand up for her land till the end.
Also some simple people have caused an impact on me. I remember a woman that won the Nobel Prize in Chemistry and when I asked if I could take a picture of her, she told me she didn't want to appear alone because she never would have got the prize on her own. So she called her entire team and I took the picture.
There was also a French man that I interviewed, who discovered the chromosome that causes Down's Syndrome. An immense man who is in process to be beatified. He had a tiny place in La Sorbona. He was very wise, and explained everything to me in such an easy way that I could understand every single word he said.
I can also think about André Frossard, author of the book "God exists, I have met him". His book starts telling how he entered a church in Paris being an atheist and a communist and he walked out of that church as a Catholic. I went to see him; he was a very funny man. He had gone to a monastery because he said that he didn't want to miss what he had seen. After six months they told him to go home.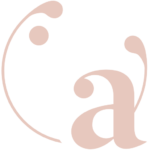 There is one of your books' title that has captivated me: "La brújula de la vida, una guía para no perder el norte" (in English: "The compass of life – how not to lose your way') What has been the compass in your life?
Well, never asking for much, and being grateful to God for everything. This makes you keep going.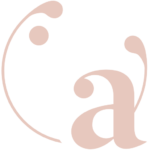 We are almost finishing, but if we asked you about "happiness", what would you say?
Happiness is to make things right day by day. And if today you fail, know that tomorrow it will be better. Never lose hope and think that you are part of a project created by someone who knows better than you, God.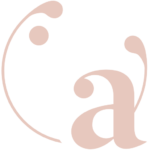 Since you bring it up, we can see that you are a woman driven by your faith.
Yes, and that is why I am so grateful to my parents that passed this faith on to me. My mother was an exceptional human being and my father was very funny.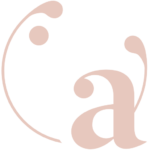 The fact that you haven't already retired is undoubtedly quite impressive. Why do you keep working?
I find it entertaining (laughter). How am I going to retire? Life makes you retire, but not me.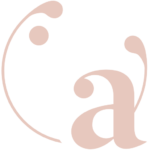 Today's society appreciates youth and beauty, and people of old age are underestimated.
Well it doesn't surprise me at all, everything is great.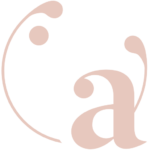 Do you think our society is utilitarian?
Yes, I have just finished an article called "The Galaxy 8.0", because I have just turned 8.0 even though I do not say my age (laughter). If you let yourself sink, you end up sinking. Being healthy and having a set of values to lean on definitely help, but it has nothing to do with age. I haven't bought health or anything good God has given me. They have been given to me. I can only be grateful and use them to serve others.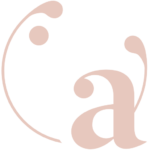 Covadonga, thank you very much! We intend to portray in this section that beauty of the being that you mentioned, and that lies in you. Thanks for enlightening and encouraging us!