Sustainability is turning out to be the key in the luxury industry. Today, environmental engagement is already a must for both medium and large companies. Thus, the classic user would never be concerned about now crucial factors before acquiring goods or services. Ready? Steady? ALAWA!
When we talk about luxury products, we talk about durability, quality, and ethical values, which have been progressively lost over the years in a mass industry that only wants to mass produce.
But not all brands work that way – more and more companies are continuing down the road of sustainability and environmentalism, concerned about their footprint in the world, either because of personal convictions or marketing strategies, as is the case of many transnational corporations.
The new concept of Honest Luxury embraces an increasingly popular trend! Behind this brand, there is a new model that favours quality, authenticity, and values, paying attention to customers and showing, fair and square, what is behind the product.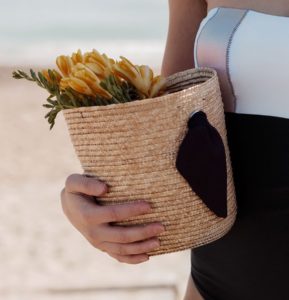 And same story the other way round! To the modern consumer, it is important to know where the product comes from, under what conditions it is produced, and whether or not the process is sustainable for the planet.
From ALAWA, we opt for a model of luxury that has more to do with being than with having, offering handicraft and design affordable for everyone and guaranteeing high quality in swimsuits made in Europe, ensuring a minor impact on the environment and working with fair trade policies in both resources and employees.
The new consumer wants transparency and they will certainly turn their back on those corporations that do not behave according to the fundamental values of society and to the collective consciousness. An impending change before the existence of a new responsible consumer that makes the rules, seeking sustainability, environmentalism, and eco-friendliness at an also friendly price to suit all budgets.
Sustainability and know-how often involve a higher cost in absolute value, but also greater durability that is sometimes overlooked when buying something. We are becoming more conscious of the need to get rid of that destructive culture of disposability, both personally and relating to the things we acquire. Namely, we need environmental conscious purchasing, taking care and opting for enduring things rather than for the latest fad. In the age of immediacy, this may sound like an impossible dream but there are a growing number of people who prioritise conscious shopping and appreciate how things are made.
It is not easy to reach all these goals in the short term, and good management tools and a very elaborate plan are required, but today this market requirement is a reality, and from ALAWA we feel that it is our duty to make people aware of the benefits of sustainable purchasing.
It is a challenge that we must face together by adopting this philosophy both at company and user level, because the consumer also has their task and commitment.
We are facing a transition phase, but certainly responsible trade and consumption are absolutely necessary and will open doors to better and bigger markets. It is also likely that sustainable companies will be more highly valued in the long term, but ethics should take us, both sellers and buyers, down this road, committing ourselves more and more to the environmental heritage protection and to a fair and consistent trade.